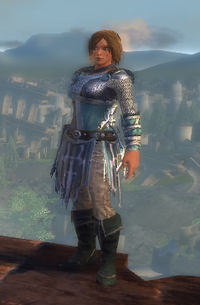 "A pious cleric committed to aiding you in your time of need. Trained to heal and provide support in combat."
Information
Edit
Quality: Common (White)
Type: Controller
Cost: 2 Gold
Powers: Sacred Flame and Healing Ward
Equipment Slots: Icon, Neck, Ring
Runestone Slots: Defense, Defense, Defense
Other Details
Edit
She/He can be bought from the Emporium Vendor
Currently the Cleric's max level is 20
Ad blocker interference detected!
Wikia is a free-to-use site that makes money from advertising. We have a modified experience for viewers using ad blockers

Wikia is not accessible if you've made further modifications. Remove the custom ad blocker rule(s) and the page will load as expected.