Description
Edit
Your armor has the power of nature imbued to it and its brambles cause attackers to take damage when they strike you.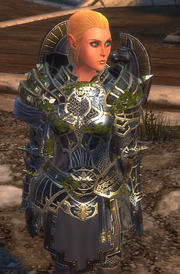 Armor Enhancement Slot: You reflect 2%/2.8%/3.2%/4% of the damage dealt to you back to your attacker.
Can be crafted with 4 pieces of Shard of Bilethorn Enchantment with a chance of 1%.
Ad blocker interference detected!
Wikia is a free-to-use site that makes money from advertising. We have a modified experience for viewers using ad blockers

Wikia is not accessible if you've made further modifications. Remove the custom ad blocker rule(s) and the page will load as expected.